nothing found.
Write On Calligraphers
Write On Calligraphers is a society of people who love letters, people and philosophy
and who enjoy opening new avenues to add more dimension to their lives.

Write on Calligraphers (WOC) is a Pacific Northwest nonprofit organization of artists who share and promote a love of letters and the paper arts.
Timothy Botts Workshop on September 17, 2022
Write On Calligraphers, The Society for Calligraphy and Handwriting, and Covenant Living at the Shores will co-sponsor a workshop with calligrapher and book designer Timothy Botts. Click HERE for a downloadable flyer.
WOC GENERAL MEETINGS
The general meetings are open to the public at no charge.
Location: Until further notice, the Covid 19 pandemic requires us to virtually meet via the Zoom app. A link will be sent to WOC members and others who request it. Normally, and eventually again, meetings will take place at Artworks in Edmonds, WA, on the second Tuesday of January, March, May, September and November at 7 PM.
WOC WORKSHOPS & EVENTS
Throughout the year, Write On Calligraphers sponsors workshops conducted by renowned calligraphers and paper
artists and lists resources for local calligraphy classes. Find Upcoming Workshops, General Meetings, and Events.
Worldwide Listing of Virtual Workshops & Classes for Calligraphers
The current state of Covid 19 precautions has allowed a flourishing of online instruction available to calligraphers. WOC tracks many instructors who now teach virtually. Click here to link to John Neal Books where a current listing of national and international learning opportunities can be found: https://www.johnnealbooks.com/prod_detail_list/online-classes
WOC MEMBERSHIP
Membership dues are $30 US and $35 for Canada. Get detailed membership information here.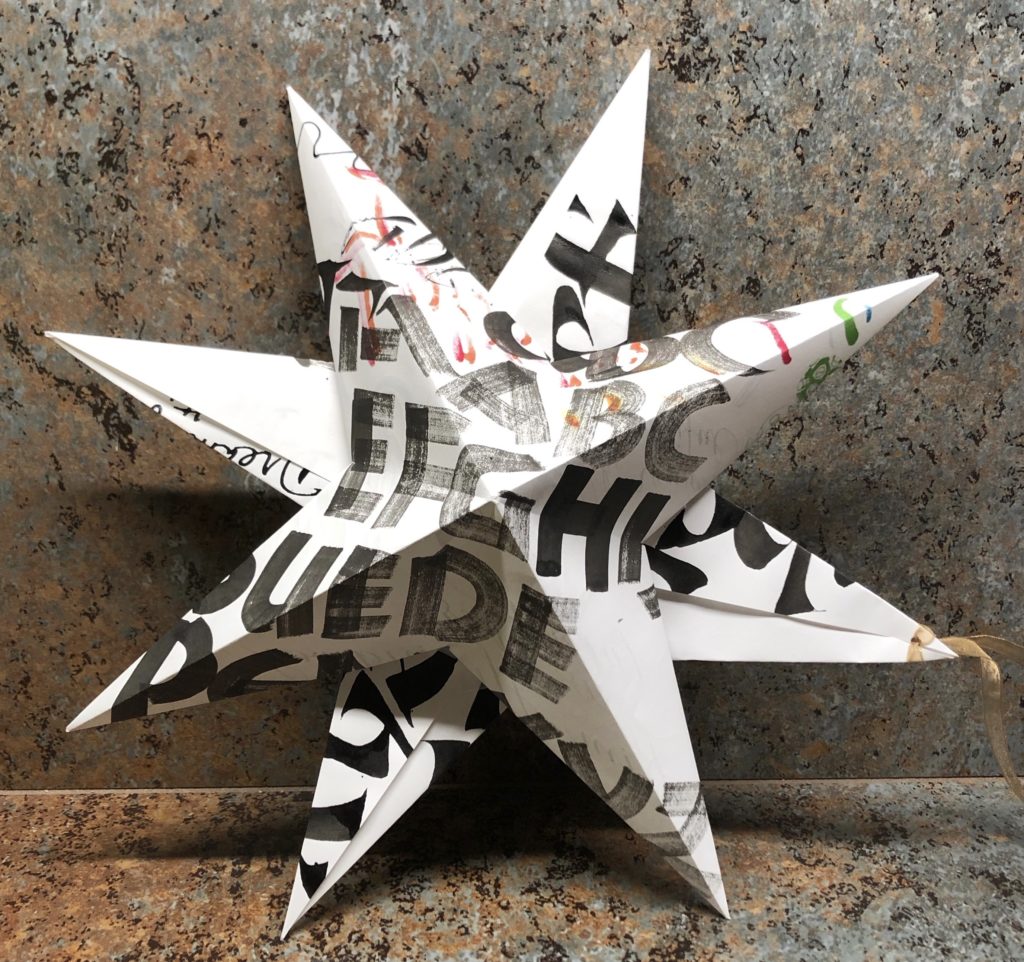 ---
Donations help our guild to thrive and provide opportunities for learning lettering and the arts together. We are grateful for your generosity.
DONATE TO WOC
Check Donations WOC accepts and prefers donations by check (it eliminates extra fees). Send your donations to:
Write On Calligraphers
PO Box 277
Edmonds, WA 98020-0277
PayPal Donations PayPal can conveniently be used for membership payments, workshop payments and Letters of Joy conference. After you have signed in or created your account, click on "Send Money To" and enter writeoncalligraphers@gmail.com . Then enter, confirm payment and click "Send Payment Now". If you are registering for a workshop, you must fill out the registration application and send it to WOC on or after the date on the form.
If your employer uses Benevity, you may make donations directly to Write On Calligraphers through Benevity. Sign in or register and follow the prompts to give.
BOARD MEMBERS:
Board Positions: Please inquire. Some volunteers are filling two positions. The success of WOC depends on the commitment of members who volunteer their time so that the guild can continue to offer workshops, conferences and information to calligraphers and artists. We are always seeking members to join the board for the upcoming fiscal year. Find out more about each board position and contact us today.
RESOURCES:
Library: WOC members enjoy many benefits as well as access to an extensive library located at Artworks and available for check out at each all member meeting. We hope you will join us in our exploration of calligraphy and the paper arts.
Tips & Tricks Ideas and tips for learning calligraphy submitted by WOC members.